2021 Top Fantasy Sleepers
Updated: Jun 7, 2021
Welcome my Friends! As we near the center mark of 2021 and refreshingly look at COVID in the rearview mirror, we're reminded that despite the challenges last year threw at us, there's so much to look forward to on the horizon. That, my friends, is the 2021 NFL season that is only 100 days away! You know what that means, right? FANTASY FOOTBALL IS BACK BABY!!!! Throughout the next year, we will be traveling through a landscape of chaos and danger. From heroic lineup hero's like McCaffrey to players that could betray your team at any moment and cost you a game. Our goal is to reach the top of the mountain together...to cast our opponents into the fiery depths and emerge our league victorious. As in any grand adventure, you'll need the company of someone wise and powerful. A being that not only has the time to put together a spellbook of knowledge to thwart off your enemies, but one who is studious enough to put in an incredibly unhealthy amount of research to make sure that your spellbook is effective and powerful enough to give you the edge you need to succeed. That companion will be myself and you can call me Jace, aka The Fantasy Wizard!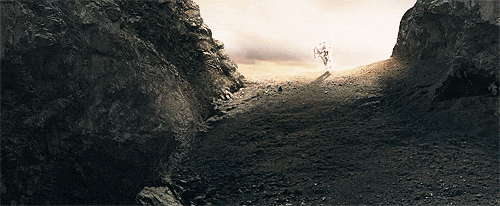 If a sleeping dragon awakens, beware all in it's path
As we approach draft season, we're all looking for that one player: the guy you can snag in the middle to late rounds that delivers you top round value. This article will be all about my top 3 sleeper prospects at each position and who you should keep an eye on heading into the draft. When I talk about sleeper picks, I look for players that will deliver well above their projected ADP and possess both the talent to deliver you week winning results and the opportunity within their respective offenses to achieve said results. After all, those two things are the key ingredients in scouting a fantasy prospect. Enough preface though! Let's go ahead and dive into the players I think are laying upon a tempurpedic bed of success. These are my top 3 sleeper picks at each position for 2021...
QUARTERBACKS




JOE BURROW - CINCINNATI BENGAL
ADP: 7.04 CONSENSUS EXPERT RANKING: 16th
There's no denying the talent of Burrow. The former #1 overall pick was selected to be the savior inherent of an otherwise lackluster and stale franchise. Despite his accomplishments and talent loaded offense, Burrow is being ranked as a tier 4 QB on average by fantasy experts, netting him a 7th round selection in half point PPR leagues and there's good reason with his injury. I, however, am going to be a bit more bullish and here's why...
The Bengals Offensive Line was beat up and just plain BAD last year. LT Jonah Williams went down for the season along with LG Xavier Su'a-Filo, leaving Burrows blind side completely vulnerable, resulting in Burrow being sacked on average 3.25 times per game over the 8 games leading up to his ACL injury. Entering 2021, the Bengals have both Williams and Su'a-Filo back and have helped reinforce the line even more by drafting Jackson Carman (G-Clemsen) and D'Ante Smith (T-East Carolina). There's no guarantee's in football but I think the Bengals did enough to at least make their line serviceable and save a handful of sacks this season. The clear and obvious upgrade we got was the selection of Ja'Marr Chase at #5 overall, reuniting the two and giving Burrow a deep threat WR he's already established chemistry with. This brings me to my second point and that is the sheer amount of talent that Burrow is surrounded by. Between Chase, Higgins, Boyd, and Mixon, Burrow is fully equipped to take this offense to the next level and I firmly believe he can be a 45-50 TD/season guy. Besides those two upgrades to the Bengals offense, there's also a key stat I want to point out that came as a surprise to me. Burrow had among the highest rate of RZ pass attempts in the league last year, tossing the ball 52 times within the 20 throughout his 9 and half games before the ACL tear. This means he was on pace for 83.8 RZ pass attempts, putting him in line with the company of Aaron Rodgers (84), Patrick Mahomes (81), and Josh Allen (88). If Burrow can work on his accuracy and bring up his RZ completion percent of 10.6%, which I think he will, he'll be a force to reckon with. To put this in perspective, the highest RZ completion % this season was Tom Brady at 14% so Burrow isn't far off. Look for him to take a big step forward this year and pay dividends for fantasy owners.
RYAN FITZPATRICK - WASHINGTON FOOTBALL TEAM
ADP: 19.03 CONSENSUS EXPERT RANKING: 20th
One of the most underrated and disrespected Fantasy QB's over the last few years continues to get shit on entering 2021. Fitzmagic himself has helped carry fantasy teams to the promised land throughout his tenure with the Bucaneers and Dolphins. A true gunslinger just out there having fun, he carries the risk of being turnover prone but often balances that with massive deep pass play upside. Over the last 3 years, Fitzpatrick has averaged 2,662 yards and 14 TD's while only being the starting QB in 60% or less of the games. The last time he was a locked in starter for an entire season was 2015 with an abysmal Jet's team where an aging Eric Decker was his best receiver. Despite his lack of weapons he put up 3,905 yards, 32 TD's and only 15 INT's. Now, for the first time in 6 years, he's going in to a season with no one to threaten his position. To top it off, he's being surrounded by a very young and talented offense led by Terry McLaurin, Curtis Samuel, and Antonio Gibson. McLaurin may just be one of the best receivers Fitz has ever had and I have no doubt with Ron Rivera calling the plays and the Magic himself under center, we're going to see a Washington offense that hasn't been explosive since 2012 when RG3 took the league by storm. Fitz enters the season with the 11th easiest schedule for QB's and despite only starting 7 games last year, he still had 33 Red Zone passing attempts, the most in the league on a percentage basis. He knows how to stretch the field and get his team into scoring position. Now that he's being given the reigns and is surrounded by the most talent he's arguably ever had, I feel a fantastic season coming up for the 38 year old wonder.
MATTHEW STAFFORD - LOS ANGELES RAMS
ADP: 9.08 CONSENSUS EXPERT RANKING: 15th
When you're looking for a benchmark QB for your fantasy roster, you'll often times prioritize a QB that gives you big run play ability to take your position to the next level. However, what if you go heavy on RB/WR early and let the mobile QB's slip by? Well that's when you need a strong pocket passer and in fantasy, we're looking for someone that's delivering 4,000 + yards and 35 + TD's. Over the past decade, few QB's have been able to put up those types of numbers on a consistent basis but Matthew Stafford has been one of them and he's in a better position to succeed than he's ever been in! Over the last 10 years, Stafford has averaged 4,230 yards and 28 TD's/season and that's factoring in 2019 where he missed 8 games due to injury! Simply said, Stafford is by every measurable an elite QB and what's even more impressive is he's consistently put up those stats on a horrible team where he only had 2 top tier WR's in the last decade (Johnson and Golladay). Despite a dumpster fire of a team last year and Golladay only playing 5 games, Stafford still threw for over 4,000 yards and 26 TD's. Pretty incredible all things considered. Now Matt is on the move for the first time in his career and what better place to go than LA under center on a Sean McVay offense! Talk about an upgrade around him; Robert Woods, Cooper Kupp, Gerald Everett, and Cam Akers. Between the talent boost and one of the best offensive minds in the league, Stafford is primed to actually unleash the talent that's been so horribly handicapped the last 12 years. Simply put...if Jared Goff can be a top 12 fantasy QB for three years in a row (2017-2019), then there's no reason Stafford can' break into the top echelon of fantasy QB's this year and being the 15th QB off the board, that's incredible value that will allow you to use your early picks on more valuable positions.
RUNNINGBACKS




MIKE DAVIS - ATLANTA FALCONS
ADP: 10.10 CONSENSUS EXPERT RANKING: 24th
Anyone who's seasoned in fantasy football knows that RB is the most valuable position and when you have an opportunity to get a back in the 10th round that has top 10 upside, you have yourself a serious sleeper and his name is Mike Davis! Davis is an incredible talent that's been grossly overlooked throughout his tenure in the NFL. In his first starting opportunity last year, he averaged 4.5 yards per touch, evaded 72 tackles (8th most in the league), and had a TD rate of almost 50% when in the red zone! Keep in mind the Panthers only handed him the ball 11 times within the 20 last year and he still turned those touches into 5 TD's. Davis enters the 2021 season as the consensus RB24 with a 10th round ADP which is mind boggling to me. Last year, on a shoddy Panthers offense that only won 5 games, Davis was a top 10 fantasy back 5 of his 12 starts. He finished the season as the RB15 and had over 1,000 yards from scrimmage, being heavily utilized in the passing game. Now you take that talent and put him on a Matt Ryan led offense with no competition at the RB position. That's right, Todd Gurley, Brian Hill, and Ito Smith are ALL gone this year leaving Cordarelle Patterson as the only one to threaten Davis' job which I think we can all agree will not happen. Last year, the Falcons targeted their RB on 17% of plays while focusing on stretching the field with their talented receiver corp, however, now that Julio is departing and the new head coach is a former offensive coordinator of a run heavy offense, I'm predicting a scheme change is in order. Between the vacated market share that Davis is inheriting and an upgrade all around him on offense, Davis should strongly be in the running to be a top 10 back this year as long as he remains healthy.
DAMIEN HARRIS - NEW ENGLAND PATRIOTS
ADP: 11.03 CONSENSUS EXPERT RANKING: 32nd
One of my riskier sleeper picks this year is Damien Harris, simply because the Patriots offense feels very unstable and you always seem to be rolling the dice with a Pats RB. I'm going with Harris anyways because he's impressed me with the small amount of opportunity he had last year. His efficiency was top notch, averaging 5 yards per carry (8th among RB's) and netting 7 breakaway runs (14th among RB's) despite only playing in 10 games. His breakaway rate was 5% which means every 20 carries he's taking one for 20+ yards. For someone that had 14 carries a game in a split backfield with Sony, I like those metrics, especially when he should be set to take on a larger volume role. Which brings me to the offense... Last year was a crap shoot with Belichick trying to zip tie together an offense that could limp their way through games. This year feels much different because of two things: 1 - COVID being in the rear view means the Pats get a lot of their star players back; 8 of them opted out last year, the most in the NFL. Their defense should be much improved with the return of Hightower and Chung which should help alleviate Cam Newton from having to shoulder the pressure of keeping the team alive. 2- Mac Jones. The Patriots selecting Jones in the first round makes all the sense in the world as it represents a potential shift back to the traditional offense Belichick has seen most of his success with. Cam is aging, worn, and washed. His accuracy and mobility just aren't what they used to be and I don't expect him to start more than 6 games this year. Once Jones takes over, Bill will likely utilize the RB position to open up the play action (a common practice to help rookie QB's ease in the role) which means Harris could see an increase workload. That being said... Harris went from 6 attempts per game in 2019 to 14 attempts/game in 2020 which indicates the Patriots are on the path to trusting him with the lead role as Sony has been given ample opportunity and failed to impress. Speaking of impressive, Harris put up 705 rushing yards in only 10 games last season, which puts him on a 16 game pace of 1,116 yards (That would've been the 4th most in the league in between Jonathan Taylor and Aaron Jones). Where we need to see an improvement is his TD rate which is going to boil down to New England getting themselves in the Red Zone more often this year. The only potential threat I see to Harris is if rookie Rhamondre Stevenson busts out, however, if history is anything to denote, Bill isn't likely to feed Stevenson too much. All in all, if Harris remains the starter for all 16 games, there's no reason he can't be a top 10 back this year.
MICHAEL CARTER - NEW YORK JETS
ADP: 9.01 CONSENSUS EXPERT RANKING: 32nd
The New York Jets have historically been a team that just sends chills down your spine when you think about the idea of rostering any of their players on your fantasy squad, but for the first time in a while there seems to be a positive change and some hope on the horizon. Bringing in Robert Saleh, a young and motivated coach that seems to draw the locker room to him; drafting Zach Wilson, who has drawn comparisons to Mahomes; and signing Michael Carter, a stud of a RB that was unfortunately overshadowed by Javonte Williams, and this Jets team looks like it has a lot going for it! Carter had shown significant improvement each year at North Carolina and if it hadn't been for having to split the backfield with the beast that is Williams, I feel Carter would've been a lot more hyped up going into the draft. From his freshman to his senior year, Carter's yardage has gone from 559 - 597 - 1,003 - 1,245 all while averaging 6.65 yards/carry and once again, not even being the lead back! His efficiency is undeniable and what I love most about him is he went to quite possibly the best destination an overlooked rookie could've landed...New York. Recall when I mentioned opportunity as being a key ingredient for fantasy success? Well there's no other backfield more primed to give a rookie RB all the opportunity he could ask for than the Jets. Carter will only have to compete against LaMichael Perine and Tevin Coleman, both of which have proven to be little more than average backs at best. With the Jets investing their first 4 picks in bolstering this offense, including trading up in the first for OT Alijah Vera-Tucker, I expect them to come out swinging this season and I feel confident Carter will have taken over that backfield within the first 5 weeks. If you can snag carter in the 9th or 10th round as your RB3, you may have some hidden fantasy gold on your bench.
WIDE RECEIVERS




HENRY RUGGS III - LAS VEGAS RAIDERS
ADP: 15.09 CONSENSUS EXPERT RANKING: 52nd
As is standard Raiders fashion, Vegas shocked the NFL commentators when they selected WR Henry Ruggs III in the first round of the 2020 draft ahead of both CeeDee Lamb and Jerry Jeudy, the unanimous #1 and #2 prospects. The Raiders clearly see something in Ruggs to make him the first WR drafted and after the flashes, I was able to see that too. Ruggs is fast. Like, REALLY really fast. He posted the top 40 yard time of any other player at the combine at a remarkable 4.27. He put that speed on showcase last year with a handful of deep shot TD plays and that kind of explosive capability is what I love to look for in sleeper picks. Taking a dive into Ruggs disappointing season, it really all boils down to target share. In his rookie year, he was only 43 times all season, 10% of the passing targets on the team, as he was eased in to Grudens offense. What stands out among everything though is his Yards Per Catch in which he finished at 17.2, 4th best among all WR's in the NFL. What this means is he hasn't been given much in terms of opportunity but when he was, he flourished and made the most of it. Going into year 2, I can see Gruden getting Ruggs much more involved. Agholor vacated 16% of the snap share when he departed for New England and although John Brown was signed, he's 32 years old and has been fighting injuries the past couple seasons. If Ruggs is given just the league average of 73 targets next season, we could see him explode on to the fantasy scene. 17 yards a target at 73 is 1,200 yards which would put him in the company of Tyreek Hill and Allen Robinson. Even if he isn't given a near double in targets, let's say a 50% increase instead, he could still finish a top 25 WR which would be incredible value for a player being drafted in 15th if not being drafted at all.
CURTIS SAMUEL - WASHINGTON FOOTBALL TEAM
ADP: 11.02 CONSENSUS EXPERT RANKING: 36TH
Samuel really found his groove in the second half of last year. Weeks 1-5, he was the dismal WR59, however, he came out of the bye week swinging and finished weeks 7-17 as the WR26. His average targets more than doubled after the bye week and he proved how valuable he could be when given the opportunity. That was on the Carolina Panthers though and after being dismissed into the world of free agents, Samuel garned enough attention with his second half sprint to draw interest from his former head coach Ron Rivera in Washington. On March 18th, he got the call and flew out to become the newest member of the Ol' Football Team. Not only is he in a new environment, but he's now in a much better one. The Panthers tried to focus on the passing game with 59% of their plays coming from the air, however, Bridgewater just couldn't sustain what they were trying to accomplish. Their QB play ranked 29th and that trickled down to the WR corp. Despite that however, we saw a significant sample of just how talented Samuel is. He was targeted 97 times last year and caught 77 of those! That' s an 80% catch rate, the 2nd highest among all WR's. Samuel was so great that Bridgewater had an average QB rating of 108.2 when targeting Samuel and it's no surprise he ended up on Rivera's radar. Now with Washington, Samuel see's a significant upgrade at QB with gunslinger Ryan Fitzmagic taking deep shots and looking for those explosive plays. Part of Fitz' magic is his ability to elevate the fantasy value of his alpha WR's. Godwin and Parker both became top tier fantasy options when Fitz was under center and with the incredibly talented McLaurin helping draw defenders, I think the sky is the limit for Samuel's fantasy output this year.
BRESHAD PERRIMAN - DETROIT LIONS
ADP: 19.07 CONSENSUS EXPERT RANKING: 59TH
It seems strange to think that only a year and a half ago, Perriman was one of the most common players on championship rosters as he was soaking up a ton of Winston's 5,000 passing yards in the last half of the season. Not only did that performance land him a starting role on the Jets the following season but it really showcased the talent that had been squandered by mediocre passing offenses since he was first drafted by the Ravens in 2016. A lot of people will look at last year and immediately cross Perriman off their lists, however, I think that's a result of him being on the 2nd worst offense in football causing negative recency bias. Perriman is still a very talented receiver capable of producing fantasy points but now he's in a better situation with the Lions. Goff may be no Aaron Rodgers but he's still a lightyear upgrade from Ghostbuster Sam Darnold. Not only is Perriman getting the upgrade at QB but he's taking on a vacated target share of 22% that Golladay left behind which should easily cement him as the teams #1 receiving option. Goff, who's averaging 4,270 yards and 26 TD's since his rookie year, is going to have to feed someone, and outside of TJ Hockenson, the options are slim. With Swift hopefully taking that year 2 leap, the Lions could be in a position to lead with strong rushing attack which, in turn, always benefits the passing game. Perriman, who in most drafts is going undrafted, could be an absolute steal as the last pick of your draft and if he returns to 2019 form, the return on value you just got will be insane.
TIGHT ENDS


ANTHONY FIRKSER - TENNESSEE TITANS
ADP: 14.08 CONSENSUS EXPERT RANKING: 24TH
The tight end landscape is the most bleak and scarce position in Fantasy. This makes it the most difficult to predict sleepers but I will not shy away from the task! Firkser really stands out atop my list due to being the heir apparent to Jonnu Smith. Smith was a high end TE2 that provided consistency and security to a lot of fantasy managers at the position. Now that he's out of town, someone has to take the reigns and that someone is Anthony Firkser. In 2020, the Titans had the the 4th highest rate of target share to the TE position at 30%! That's just wild! Every third pass that Tannehill threw went to a TE and that just screams dividends for Firkser going into 2021, especially since he likely won't be sharing the workload. To top the icing on the cake, we also saw the departure of Corey Davis which could free up even more opportunity for Firkser to make a splash. At the end of the day, it's a risk but it's a very low one considering you can get him at the near end of most drafts. When it comes to a position as thin as TE, it's worth the dice roll to see if his opportunity turns into fantasy value. EDIT 06/07/21: Julio is now a Titan and it does not waive my confidence in Firkser. I think if anything, Julio being on the field will help draw safeties and open up lanes for Firkser to flourish.
ADAM TRAUTMAN - NEW ORLEANS SAINTS
ADP: 14.10 CONSENSUS EXPERT RANKING: 25TH
The New Orleans Saints have not had a dominate TE since the days of Jimmy Graham, but they made it clear to the league that they wanted to get that value back when they traded away FOUR picks to move up and select Trautman in the 2020 NFL draft. Trautman was relatively quite in his rookie season, however, he was 3rd on the depth chart behind Jared Cook and Josh Hill all while the QB position played the carasoul revolving around Bree's health. In the few moments he was targeted he was almost perfect, hauling in 15 of his 16 targets for a 93% catch rate! He managed an impressive 11 yards/reception and hauled in a lone touchdown against one of the best defenses in football (TB). So we see the talent is clearly there, but now we're just missing the opportunity... [2021 has entered the chat] The Saints have let both Cook and Hill walk which indicated one thing: They're putting all their stocks in Trautman and letting him take the sole reigns at the position this year. With Jameis Winston poised to be the starting QB, a player who threw for 5,000 yards in his last full season, we could be in store for some true magic between the pair as Trautman will be the #3 receiving option on the team. All the stars are lining up and I'm ready to push my chips in on the Traut.
COLE KMET - CHICAGO BEARS
ADP:15.11 CONSENSUS EXPERT RANKING: 23RD
The Chicago Bears also invested draft capital in the TE position last year when they selected Cole Kmet in the 2nd round, the highest rated TE prospect in the entire draft. Kmet, like Trautman, had a relatively quite rookie season but when you dive a little deeper, you can see how he's poised for a potential breakout this year. Kmet saw relatively little playing time last year. It wasn't until week 11 that Nagy officially thrust him into the starting lineup and we began to see him on most of the offensive snaps. From week 11 on, Kmet was targeted 5 times a game at 8.68 yards per catch and seeing the end zone once. Not overly impressive, I know, but you have to remember who his QB was. Chicago flip flopped between Trubisky and Foles all season, both of which were simply atrocious. Trubisky's catchable throw rate of 75.6% ranks 28th in the league along with red zone completion percent of 54.7 (42nd) and deep ball completion of 26.7 (35th). Foles catchable pass rate was just as bad at 76.4% which really sheds light on why Kmet, a highly touted TE prospect, only had a catch rate of 63.6%. Now here's where it get's interesting... If you filter out all the uncatchable passes that were thrown to Kmet, his catch rate goes from 63.6% all the way up to 93.3%! That makes him the 4th most efficient TE in the NFL when actually thrown a catchable pass! That sort of efficiency and talent puts him in strong contention to be a top tier TE if he's given the chance with a QB that can actually throw. Fast forward to this season: Trubisky is gone, Jimmy Graham is all but dust in the wind, and Kmet atop the depth chart on the team along side promising rookie QB Justin Fields. If Fields gets thrust into the starting role this season, which I think we're all assuming happens sooner rather than later, then Kmet can be a dangerous weapon and has the skillset to be a top 10 TE. Don't overlook him this year because he could very well be the next breakout player.