A Mix of Boom, a Hint of Bust, Which of These Players Shall We Trust?
We've all been in that situation before: It's your turn to pick in the middle rounds and you're staring down 2 or 3 guys and can't decide whether you're about to grab a bar of gold or a worthless chunk of pyrite. We all know championships aren't won at the draft but I'll be damned if it isn't the people who grab that breakout player that end up making deep playoff runs! Whether it's James Connor in 2018 or Odell Beckham Jr in 2014, there's always a handful of guys you get in the middle rounds that deliver you first round production. On the same note, however, there's also the nice shiny one that looks like you're about to get the steal of the draft. You go home with a shit eating grin, trying unsuccessfully to hide you're excitement. Then comes week 1...then 2...and so on and so on until you realized what you thought was going to be your dynasty champion ended up being a gold painted anchor weighing your championship aspirations down (looking at you 2020 Kenyan Drake). At the end of the day, I don't want to get stuck with the anchor and I know you don't either! So today we're going to look through five players that the community seems to be split on and determine if we're in for a boom or bracing for gloom.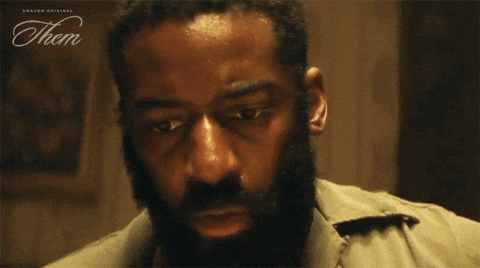 JOE

MIXON
ADP:

2.06

CONSENSUS RANKING:

RB 11
Oh Mighty Joe Run. So much talent and so much opportunity, yet every time we draft him we seem to end up in disappointment. I've been a truther for a while now and I have to say this is the first year I've had to ask myself if I'm going to keep saying "this is the year!". A lot of people have thrown in the towel, moved on, and are committed to avoiding him going forward and honestly, I don't blame them...but I won't be one of them. A lot of people look at Joe and just think about how much of a let down he has been but there's a couple things you need to realize:
1. He's only 24 years only 2. The 2 years he stayed healthy(2018/2019), he was the 9th and 16th most consistent RB in fantasy, netting players an average of 214 fantasy points each season. For comparison, had Mixon scored 214 last year, he'd have finished tied for the RB4 spot on the year with Jonathan Taylor just barely edging Aaron Jones into 5th. Last year, however, was just a perfect storm of events that buried Mixon's potential. He dealt with off and on injuries and had an offensive line that couldn't block a glass bullet with an iron shield. In fact, the Bengal's line ranked 30th last year as they allowed the 2nd most sacks and only had one player rate higher than 70 on the PFF scale. Going into 2021, the Bengals drafted Jackson Carman and added Riley Reiff, leading some anaylyst to claim they have one of the most improved lines this season. While I'm not going to drink the Kool Aid quite that deep, I do believe they've improved the line enough to where his talent can make up for their lack of ability. Offensive line aside, it's just too hard to overlook how impressive he is when he's on the field. Last year, Mixon had an opportunity share of 82.5%, the 2nd most in the league. In only 6 games he played , he accumulated 566 yards from scrimmage, including 138 through the air and zero drops. He's a highly efficient player who has no competition and is getting receiving work on 24% of the plays he's out there. Had Mixon stayed healthy, he was on a 16 game pace of 1,529 scrimmage yards -- 1,156 on the ground 373 through the air. That would've solidified him as the RB3 behind only Derrick Henry and Dalvin Cook. This year, with Mixon healthy, the O-Line improved, and an added weapon in Chase to help keep defenders focused on the receiving core, Mighty Joe should be someone we can draft in 2021 with more confidence than we've ever had. Oh, and call me a conspiracy theorists, but when they revealed their new jersey's they chose to put Mixon on the throne instead of Burrow. It's probably nothing but it could also be a subtle hint that he's going to the feature of the offense this year.


MY PREDICTION:

BOOM
J.K.

DOBBINS
ADP:

3.07

CONSENSUS RANKING:

RB 18
One of the most touted pass catching backs coming out of college, Dobbins caught the attention of the fantasy community when he was drafted by the most run focused team in the NFL. Although he spent most of the year as a benchwarmer on peoples fantasy rosters, he came alive towards the end of the season, finishing as the RB13 in half PPR throughout the last 6 games. That success to end the year has a lot of people riding the Dobbin Hype Train and it's reflecting in his ADP where he is at 3.07 among the company of Najee Harris, Miles Sanders, and D'Andre Swift. That's a pretty hefty price to pay for someone who only delivered fantasy relevance 30% of the time his rookie year; so is the hype train running on the right track or is this whole thing a derailment waiting to happen? This time around, I'm choosing to get off the train before the bad part happens. One red flag for me is that he's being consensus ranked at RB18 but he's being drafted with the RB12-14 group so that tells me that hype is inflating his ADP above what his end of year projections are slated to be. My biggest reason for calling on him to bust though, is simply the fact that he's a Baltimore Raven. Lamar Jackson ran the ball 159 times last year, the most on the team and accounting for 28% of the teams total attempts and market share. What's crazy is Dobbins didn't even have the second highest rushing attempts on the team, that honor belonged to Gus Edwards who tallied up 144 rushes to Dobbins 134. A lot of people will rebuttal with Yeah, but Dobbins gets the receiving work!....barely. Dobbins only had 24 total targets all year last year and compared to Edwards 13, I would hardly call that a monopoly on the air. To top it all off, the Ravens just gave Edwards a 2 year extention worth $5m a year, which tells me they're happy with his productivity and efficiency. At the end of the day, there's no denying Dobbins talent as he averaged 6 yards a carry last year (still less than Lamar), but he's also on a team that's heading into the offseason with a RBBC. Not only is that committee already being deprived of 30% of the teams rushing attempts because of Lamar, but Dobbins isn't even getting the most attempts within the committee. That could certainly flip flop this year but regardless, in a world where I'm looking for opportunity and upside with a valuable 3rd round pick, I'd rather not invest in a RB who's getting less than a third of the teams rushing work.


MY PREDICTION:

BUST
DJ

MOORE
ADP:

4.12

CONSENSUS RANKING:

WR19
DJ Moore has been another polarizing player that fantasy managers just can't seem to quite draft with confidence. After a stellar 2019 campaign in which he finished as the WR18 averaging 13 points/game in half PPR, it felt like Moore dropped off a cliff and disappointed fantasy leagues everywhere, but after doing some digging, I found that he delivered more WR1 games in 2020 than he did in 2019 so where did the supposed "falloff" happen? Let's take a look.
Although he had a slight drop off in targets (135 to 118), he delivered top tier fantasy results on a much more consistent basis, logging WR1 games 20% of the time vs the 13.3% of the time he did in 2019. Where we see the biggest discrepancy though is his WR2 performances. In 2019, he was a WR2 40%, meaning the total number of games he was a WR1/2 was 53.3%, which puts him in the company of Julio Jones (54.2%), Stefon Diggs (54.8%), and Chris Godwin (53.8%). That's pretty impressive and explains why we thought so highly of him that year. Then comes 2020. Moore sees the jump in WR1 numbers but his WR2 consistency literally cuts in half to 20% which means his games in which he finishes as a WR/2 last year was only 40%, a 23.3% decline in total overall consistency. So what happened? Well I think there's one person here that caused this and his name is McCaffrey. Christian McCaffrey was injured most of last year, taking away Carolinas biggest threat on offense and leaving Moore as the best skill position player, which in turn causes defensive coordinators to focus on him and shut down the passing game. I can't put the blame on the QB because Bridgewater was much better at the position than Kyle Allen was so that leads me to conclude that a combination of CMC missing and the change in coaching and scheme resulted in Moore's decline. Going into 2021, we will hopefully have CMC back, however, we're now stuck with Sam Darnold, who in his time in the league has earned a miserable 80.1 QBR. In contrast, Teddy Bridgewater has averaged a QBR of 87.7 in the same time frame including last year in which he had an impressive 92.1. Darnold has averaged a completion rate of only 60% in 3 years with an 11:9 TD to Interception ratio, the worst in the league among starting QB's. Darnold has yet to finish a season higher than the 27th rated QB and Carolina's decision to "upgrade" to him over Bridgewater leaves me scratching my head. Couple his horrendous performance with the fact that the Panthers did nothing to address their offensive line this offseason aside from a 6th round pick and you have a recipe for ghostly disaster. All in all, this means that Moore is getting no help from the QB and will rely on the health of McCaffrey to sustain fantasy productivity and that's a scenario I'm looking to avoid.


MY PREDICTION:

BUST
CEEDEE

LAMB
ADP:

4.09

CONSENSUS RANKING:

WR18
CeeDee Lamb is an electrifying and highly talented receiver who, in my opinion, should've been the first receiver taken in the 2020 draft. He had a very up and down rookie season and was by no means a lineup lockdown every week for fantasy owners, however, heading into 2021, a lot of people in the fantasy community seem to be pretty sold on him being a sure fire starter as he's drawing an ADP of 4.09 among the company of Adam Theilen, Kenny G, and Josh Jacobs. That's a pretty bold ADP for someone who only delivered usable fantasy performances 43% of the time last year so why is he being so highly rated going into this year? Let's do a little digging! Lamb ended the season with an admirable but overall underwhelming finish with 935 yards (22nd among WR's) and 6 TD's (24th). He also had one of the lowest red zone target rates among WR's, only seeing 11 targets all season so it may really leave the average person wondering what the hype is all about. Well the answer all boils down to who's under center and Dak himself is going to be the secret ingredient in Lamb's recipe for success. In his first 5 games when he played with Dak, Lamb averaged 8 receptions and 86.6 yards. To put that in perspective, the receivers who finished in that range last year were Tyreek Hill (85.1), Julio Jones (85.7), Justin Jefferson (87.5), and Deandre Hopkins (87.9). His 16 game pace with Dak was 1,493 yards which would've been the second most in the league behind Stefon Diggs and ahead of Travis Kelce. That's all looks and sounds incredible but at the end of the day it still depends on Dak being healthy and the Cowboys defense being atrocious enough to force the offense to be playing from behind. The Cowboys did go heavy in the draft on defense and hired Dan Quinn to take over at Coordinator (which I think he's way more suited for than being a HC) so there's a chance we see a decent rebound from them. That all aside, Dak was on pace for 7,000 yards last year which is simply unsustainable by any standard so let's say the defense takes a big leap forward and Dak doesn't have to throw as much; Even if his pace drops to 5,000 yards, with how productive him and lamb were together along with the fact that the Cowboys threw the ball 82% of the time last year, I think it's reasonable to predict Lamb can break 1,300 yards and be a top 10 fantasy WR. Side note that I wanted to point out is that after week 5, Lamb only had a catchable pass rate of 79.8% which is 40th among active WR's yet he still had a true catch rate of 85%. In summary, Lamb is a stud. The measurables are there, the talent is there, and his target share is there. As long as Dak stays upright this year, Lamb could easily be a tier 1 WR for fantasy and I will be calling on him to BOOM!


MY PREDICTION:

BOOM
DALLAS

GOEDERT
ADP:

6.07

CONSENSUS RANKING:

TE7
For my final player breakdown, we're staying in the NFC East but moving away from Dallas....well, sort of. Dallas Goedert, the South Dakota wonder that the Eagles jumped the Cowboys in the draft to get, is now entering a year in which he should be without Ertz and has no real competition outside of Jalen Reagor and rookie DeVonta Smith and to compete for targets. Goedert flashed a few times last year, recording 3 games in which he was the TE3 or better and now fantasy owners are getting excited for what kind of results a Dallas takover in Philly might yield. There's a few stats that stand out to me when looking at Goederts 2020 campaign. He had a team target share percentage of 16.7%, which is the12th most among starting TE's. On top of that, he's an incredibly talented catcher with a true catch rate of 92%, the 7th best in the league. If Zach Ertz departs, that's going to leave an 18% market share of targets to go somewhere and I'm sure Goedert will be a benefactor of those. Those stats alone look pretty damn good on paper...but that's about where the positive side starts to fizzle out. At the end of the day, you can have all the talent in the world but this is a team sport and you need to have a reliable passer throwing you the ball in order to see your skillset come to fruition. Unfortunately for Goedert, Eagles QB Jalen Hurts isn't necessarily the best option to have behind center. Throughout his 5 games as a starter last year, Hurts threw a catchable pass rate of 57.4%,47th among QB's in the NFL. He averaged a measly 205 yards a game, throwing for 6 TD's and 4 INT's while earning himself a QBR of 77.6, a similar rating to Drew Lock (75.4) and even worse than Nick Mullens (84.1). Going away from the QB and focusing on Goedert again, there's some more red flags that make me nervous going into 2021. Although the Eagles do target the Tight End position the second most in the league at 30%, that was with both Goedert and Ertz on the field. It's not outside the range of outcomes, but it's highly unlikely Goedert gets all of that work next year. Only two TE's last year even crossed the 25% mark and that was Kelce and Waller. The other concern I have is the Eagles lack of a red zone presence. Of the 598 passing attempts Philly had last year, only 64 of them were inside the 20, and of those 64, only 13 of them were targeting the TE position. Doing the math backwards, this means if you had an Eagles TE last year, only 2% of the passes the Eagles threw went to your guy in the red zone and again, that's just targets, that doesn't mean they caught it. So moving forward into next year, I think I've dug up enough to realize that Goedert is way too much of a risk for his ADP. In the 6th round, you can be getting guys like Chase Claypool, DJ Chark, and Tee Higgins who all provide more confident upside. If I'm going to gamble at TE, I'd rather take one of the aforementioned WR's and pick up a flyer in Trautman, Irv Smith, or Evan Engram in the later rounds.


MY PREDICTION:

BUST